Spring Selling Season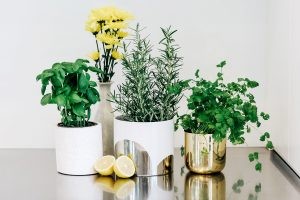 With longer days and the weather getting warmer, there is no better time to sell than Spring.
The Spring Selling season usually proves to be a busy period for the Real Estate industry, as the warmer weather draws prospective buyers onto the streets and into open home inspections; our gardens tend to look their best in spring; and many buyers want to be settled in their new home in time for the looming festive season.
If you're thinking of selling your property, a burst of Spring can be a big draw card for buyers. To prepare your property for Spring Selling, consider doing the following:
Ensure the property is well aired, especially if you're just moving out of cooler weather and the home has been closed up a lot
Remove any mould spots from ceilings, walls and window frames that might have crept up in winter (diluted clove oil or an 80% white-vinegar solution both kill mould)
Address any off-putting maintenance issues, such as peeling paint, worn or marked carpets, cracked tiles, dirty grout and loose or rusted gutters
Because people favour the outdoors in spring, it's a good time to focus on getting those outside areas up to scratch. Fertilise the lawns and gardens to freshen them up from winter, trim overgrown gardens, remove weeds and dead growth and refresh garden beds with mulch
If your pavers are dirty, pressure-wash them, and recoat tired, weathered decks
Finally, furnish the home in an attractive but not overly cluttered or personal way, to give potential buyers a perspective on room sizes and to present the home in its best light. For example, add some bright touches to suit the season, such as cushions and towels
Armed with these presentation tips and tricks, you'll have a better chance at selling your home this season.
If you would like a copy of our 'Pre-Marketing' check list or to speak to a Sales Agent to better equip you with the right tools to market your home successfully, give our office a call on 9540 2888.